If you understand how light reflects and absorbs in snow, you can easily plein air paint amazing looking snow scenes.
But here's the thing, it doesn't matter what you paint, having a better understanding of how light affects objects in the landscape will undoubtedly help you to become a better painter. Think Claude Monet and the impressionists.
How much of an observer of nature are you? Would you consider yourself a studious painter?
Tip #1 For Plein Air Painting Snow
Cast shadows in the snow on the horizontal planes facing the sky will generally be cool and bluish because they take on the light source shining into them. They appear as such because they are not lit by the sun, but by the ambient light of the sky.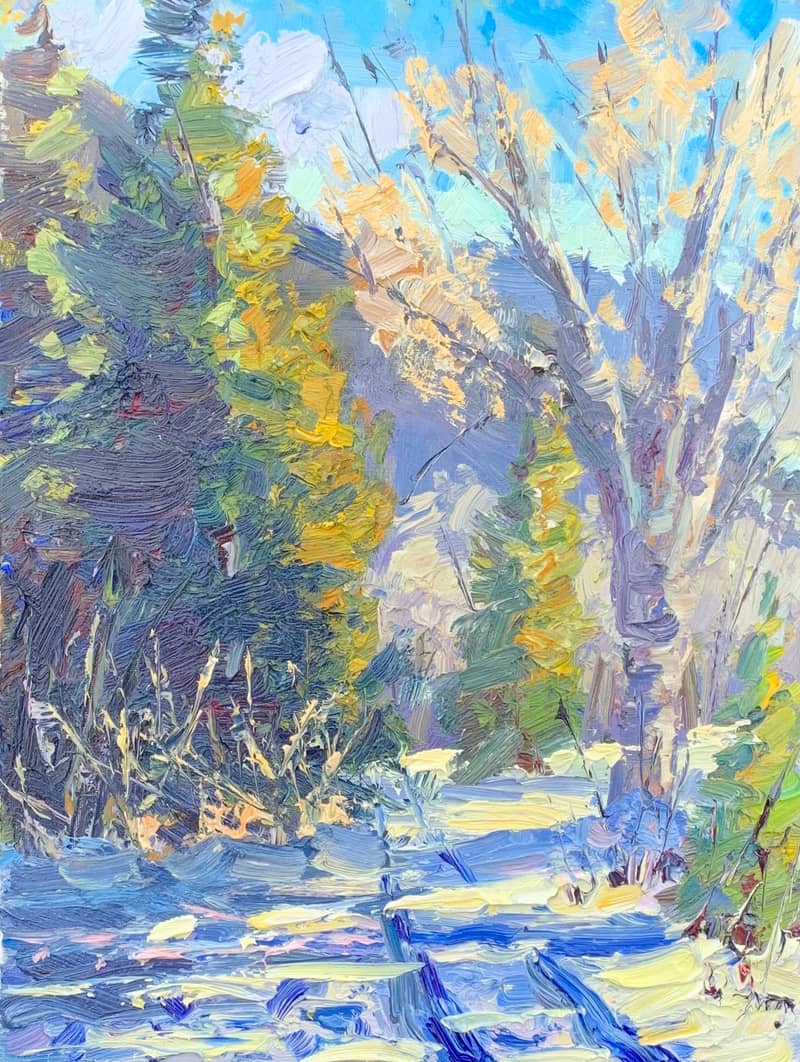 16″ x 12″ plein air -Terry Ouimet
Those deep footprint shadows or trail rut shadows like in the tree painting above appear extremely blueish because the red light is absorbed and the blue tints are reflected out of the footprints. It has to do with how light travels through deeper snow and is filtered by the ice crystals. We have to compare that to how light is reflected or absorbed on the snow surface in shadow or sunlight (More in my YouTube video)
Lots to think about. But understanding it helps mix the correct colors.
Last, not all shadows are ultramarine blue, titanium white and a bit of red. Some are grayed down a bit and especially if they recede away from you into the distance.
Pay attention to the time of day, and how the sky looks before you just mix up the "usual" shadow color -whether painting snow or grass. The color and clarity of the sky as well as the angle of sun all go into how you will paint the color and value of your shadows.
Tip #2 For Plein Air Painting Snow
On a sunny day snow is like a giant mirror. Snow is a big reflector of natural visible white light.
This is why we experience "snow glare or snow blindness" on a bright sunny day when snow surrounds us in every direction. 
12″ x16″ studio from plein air-Terry Ouimet
It's a good idea to paint snow a bit darker than it appears, even in your sunlit pieces of your painting. Introduce warm colors like reds or warm grays into your snow sunlit color. And then save the cadmium yellow light or medium for your power strokes where the sun is producing direct highlights on certain parts of your snow scene. Note: Titanium white is one of your coolest colors on your palette so please don't make the mistake of overdoing your snow scene with mainly that color. 
Want to see me paint some snow ?
Check out this YouTube video below to see these tips in action:
Or, visit the YouTube channel and see what else might interest you! Click here below:
https://www.youtube.com/channel/UC2tuwbCKW1gIBarnr…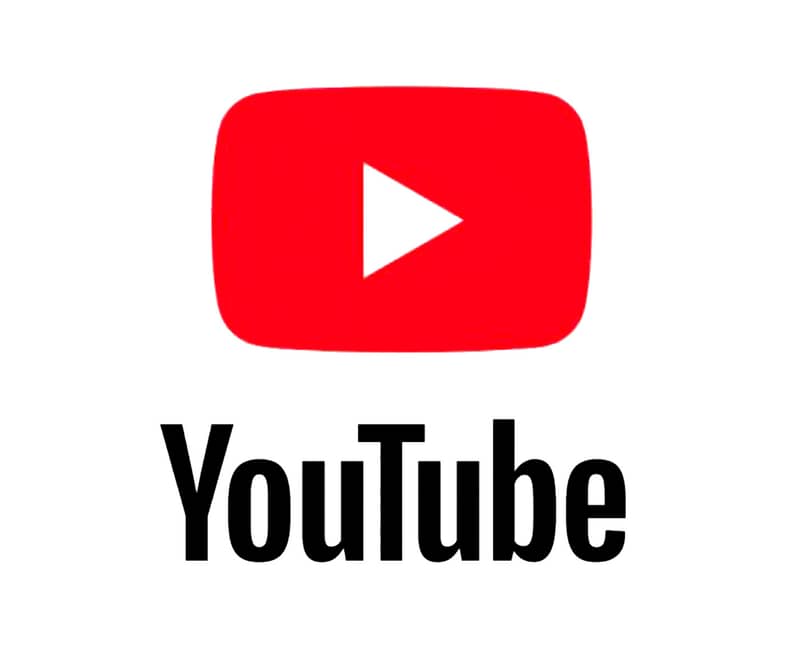 God bless, see you up in the mountains
Thanks for your time and support,
Terry
So you're struggling with plein air painting  trees and could use some helpful techniques? I'm going to give you 3 easy and actionable tips to paint better trees en plein air , regardless of your style. Tip #1  Avoid Too Much Contrast Between Light &...
Join Our Newsletter
The best newsletter around on Plein Air Painting.
Informative. Educational. Inspiring.  And FREE.